MUZUNGU TRIBES: Photography & Talks - by Teddy MAZINA - represented by HANG'ART
Muzungu Tribes is an exploratory mission using photography, a reflection on colonial iconography and its codes, classifications, and rankings of people and bodies.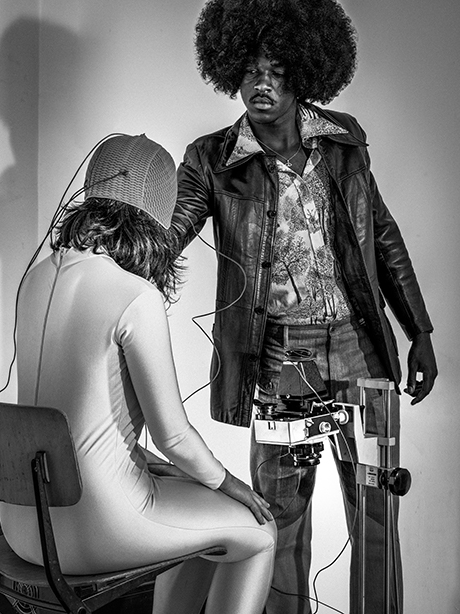 Brussels, 1972. Discovery of a secret laboratory of anthropometric measurements. A news item expunged from the official record.
On 04/02/1972, customs officials in Brussels seized several crates headed for Addis Ababa, Ethiopia at the Zaventem airport. The crates contained hundreds of documents, photographs of the bodies of European individuals, morpho-anthropometric records and x-rays... An investigation was opened and the police discovered a secret laboratory at 22, rue des Goujons in Anderlecht, a municipality in Brussels.
On the evening of 20 February, a police action was undertaken in the warehouse. A small group of African students on scholarship had installed a clandestine 'scientific laboratory' There they measured and photographed the 'white bodies' – in their words – of their friends. Several hundred images were confiscated. 
The dossier was then classified and marked 'CONFIDENTIAL' and concealed from the press. The laboratory was called MUZUNGU TRIBES.
Teddy Mazina collaborated with Hang'Art in developing the full concept of Photography and Talks. The talks that follow the exhibition will make it possible to include Muzungu Tribes in the future by raising awareness among people in the image industry so they take full responsibility for the visual tools they create, use, exhibit, or disseminate.
Biography of Teddy Mazina
Born in 1972 in Burundi, photojournalist Teddy Mazina currently lives in political exile between Belgium and Rwanda. The self-described 'activist photographer' is an advocate of non-violence. During the 2010 elections in Burundi, he co-created an image bank to build a fairer and freer society. Today he continues his activities with Studio Clan-Destin.
In February 2012, he exhibited his photographs for the first time at the Institut français de Bujumbura with Objectives Amnesia / Devoir de Mémoire 2007-2011. Through his photos, he fights against oblivion and the violence suffered by people on a daily basis.
His book 'Drums on the Ear of a Deaf' was published in 2015. That same year, he photographed political demonstrations through the 'Underground Studio' before being forced to go into hiding for 15 months. Mazina is the recipient of the Martine Anstett Prize for his commitment to human rights in Burundi.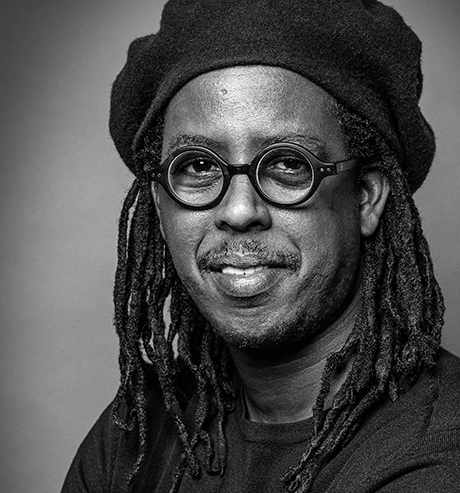 With the support of